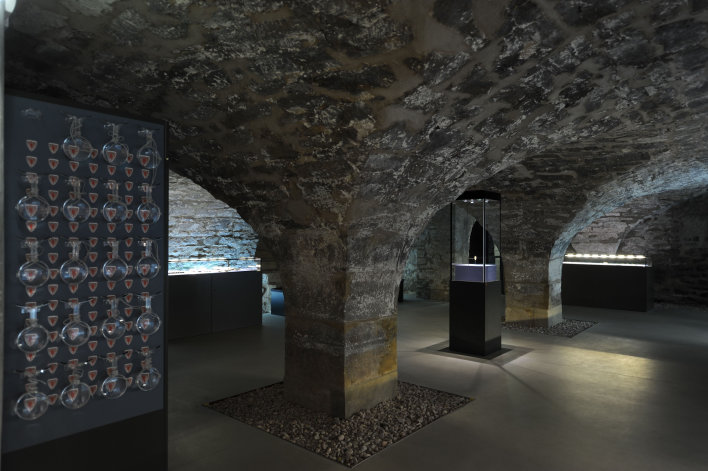 The rioting in Erfurt against the Jews were part of the wave of Jewish persecutions, which spread with the plague from Southern Europe northwards and westwards. It is assumed that the owner of the Erfurt Treasure and his family were among the dead of the persecution in Erfurt, since the hidden valuables were not dug up again.

Through the analysis of the situation of the find the circumstances of its hiding can be reconstructed. The owner buried the treasure when he was pressed for time: He used valuable silver vessels as containers for smaller pieces of jewellery, for example. The treasure was not intended to be hidden for a long time: The objects were probably only wrapped in a cloth. Traces of use on the objects show that they were taken out of use at a certain point in time, i.e. taken off the clothes, out of the jewel case, the chest or the cupboard and buried in the cellar. All this points towards an immediate threat – like during the pogrom.

This strongly suggests that the owner of the treasure was a Jew. Furthermore a wedding ring with a Hebrew inscription is part of the treasure. The site of the find is in the quarter that was inhabited mainly by Jews in medieval Erfurt.