Publication: Purifying the soul ... The Medieval Mikveh in Erfurt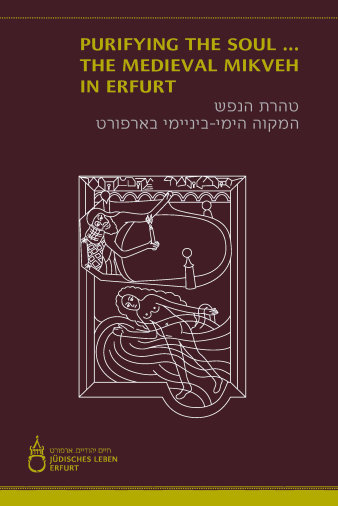 There are references dating back to the 13th century, but the discovery of the mikveh in 2006 was a fortuitous and exciting moment for the city of Erfurt.
The Jewish Studies expert Diana Matut gives a knowledgeable and clear account of how and for what a mikveh was used and explains the special feature of the Erfurt ritual bath. A discourse on the history of the Erfurt mikveh completes the richly illustrated volume.
Purifying the soul … the Medieval Mikveh in Erfurt
Editor: Stadtverwaltung Erfurt
Erfurt 2015
14,99 Euro