Frequently Asked Questions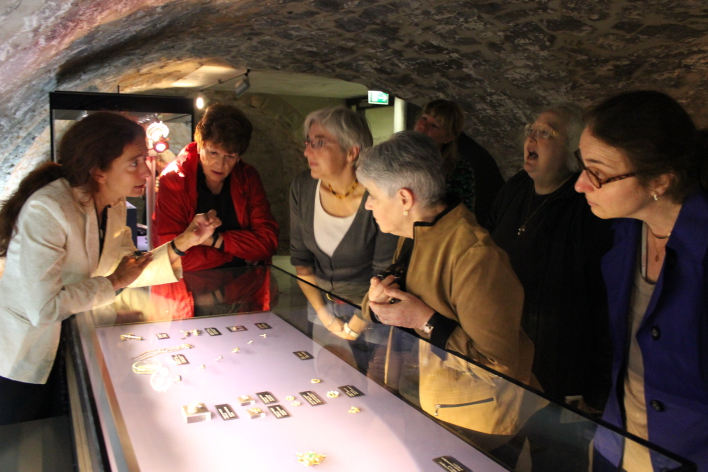 Why does Erfurt apply for World Heritage with its Jewish-medieval heritage and not with Merchant's Bridge/St. Mary's Cathedral and St. Severus Church/its entire Old Town?
In recent years, Unesco has enforced its efforts to make the World Heritage List more balanced and fairer; so far, approximately half of all World Heritage Sites are located in Europe and North America alone. What is more, cultural heritage is strongly overrepresented compared to natural heritage. That is why, some years ago, Unesco commissioned ICOMOS to analyse the current World Heritage List and to identify topical resp. geographical gaps in order to make the list more "representative, balanced and credible".
According to this study, Jewish heritage is underrepresented. Medieval and Christian heritage resp. historic old towns, on the other hand, are by far disproportionately represented in Germany as well as in Europe. Another application with such a topic would therefore not be accepted by Unesco any longer.
The application with the testimonies of Jewish-medieval life in Erfurt thus adds to the World Heritage List becoming more balanced and it embraces Unesco's claim of granting the right to be included into World Heritage to principally any topic, era and region of the world.
Jewish religion and culture forms not least an essential part of European and especially German history. For the time being, this is not reflected on the World Heritage List.
When will Erfurt be World Heritage?
At the moment, there is no definite answer to this question. As every other country taking part in the World Heritage programme, Germany maintains a list of tentative World Heritage Sites, the so-called Tentative List. Only sites listed there may submit their application to Unesco – and only in the predefined order. As there already are so many German World Heritage Sites, Germany may only submit one new World Heritage application per year.
The current German Tentative List is due to end in 2016. Probably from 2017, the updated Tentative list will come into effect which was agreed upon by the Standing Conference of the Ministers of Education and Cultural Affairs of the Länder in the Federal Republic of Germany (KMK) in June 2014.
Erfurt was included as sixth out of nine new sites in total. Depending on the progress of the sites ranging before the Thuringian capital, it will thus submit its own application to Unesco between the years 2020 and 2022.
Does inclusion in the World Heritage List entail financial support?
No. The title "Unesco World Heritage" is an honorary title, generating world-wide prestige. In certain cases, Unesco will grant funding to States parties for the application, care and maintenance of World Heritage Sites, but only if the country itself lacks the financial power and the site in question fills a gap in the World Heritage List or is located on the territory of a state with no or few World Heritage Sites. With its 39 sites to date, Germany is not entitled to any such funding.