The Jewish-Medieval Heritage in Erfurt
In the largely intact medieval Old Town of Erfurt, one-of-a-kind constructional testimonies to the important Jewish community from the late 11th to the mid-14th century have been preserved. This edificial evidence is complemented and further upgraded by a globally unique abundance of original objects. Together, they offer valuable clues to Jewish community and everyday life as well as to the coexistence of Jews and Christians in medieval cities – as profoundly and documented by such a large number of authentic evidence as at no other known site.
For this reason, the Thuringian State Capital of Erfurt has decided to seek inclusion on the list of Unesco World Heritage for its medieval Jewish Heritage.
In 2014, the site "Old Synagogue and Mikveh in Erfurt - Testimonies of Everyday Life, Religion and Town History between Change and Continuity" was added to the German Tentative List for future World Heritage Sites. This means that the application for inclusion in the World Heritage List may be officially submitted to Unesco in a few years.
Sponsors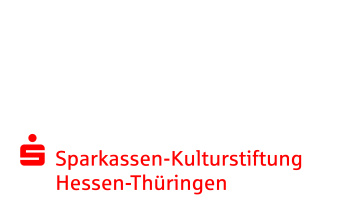 The realisation of this website has been kindly funded by the Cultural Foundation of Sparkasse Hessen-Thuringia.