In 2012, the process to update the current German Tentative List began. Each Land was allowed to suggest up to two new World Heritage Sites. The State Capital of Erfurt's application was submitted to the Standing Conference by the Thuringian Ministry for Education, Science and Culture (TMBWK).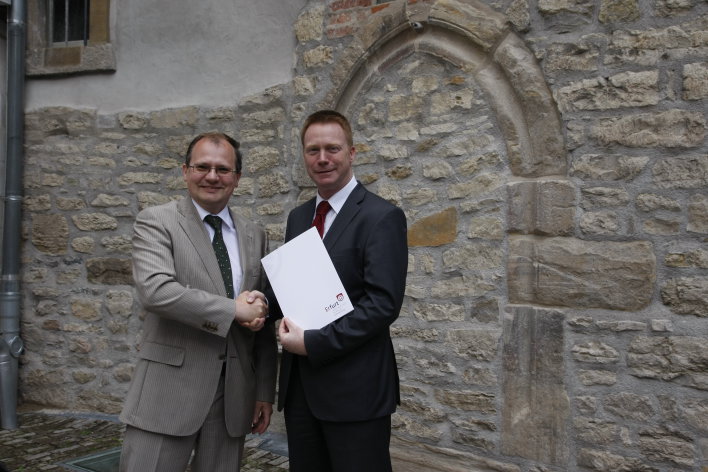 In order to gather a specialists' assessment of each application, the KMK established an advisory board. In 2013 and 2014, all proposals were evaluated by qualified experts. In spring 2014, they gave their recommendation as to which sites should be inscribed on the new Tentative List and also in which order; the KMK followed this recommendation in its final decision on 12 June.
Erfurt and its jewish-medieval heritage was included on sixth place out of nine new sites, due for submission of their applications to Unesco from 2017 onwards. Depending on the progress of the sites ranging before the Thuringian capital, it will submit its own application to Unesco in the years between 2020 and 2022.